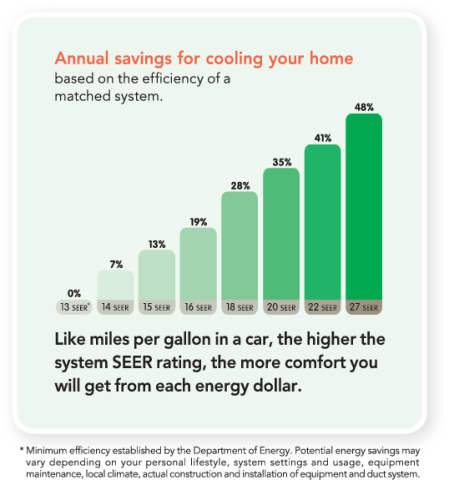 Energy Savings Inspection Professionals
Throughout the year, your HVAC system works hard to keep your home or business a comfortable temperature. Your HVAC works overtime heating you up in the winter and cooling you off in the summer. Reward your system by taking as good of care of it, as it takes of you. We know that when your HVAC unit needs big fixes that they can be quite expensive, so Wright Air Conditioning and Heating Co. has created a Loyalty Club. Our Loyalty Club Membership allows you the comfort of knowing our expert technicians are providing routine maintenance to keep your HVAC unit as healthy as possible. The program also grants you access to other perks. Contact Wright Air Conditioning and Heating Co. to learn about our Loyalty Club Membership and other discounts.
Coupons and Discounts
Wright Air Conditioning and Heating Co. knows unexpected HVAC repairs and maintenance can be hard on your pocketbook. Check out our available discounts and coupons. We also offer financing options.

We offer 10% Discount on parts for Active Duty Military and Veterans
We offer 10% Discount on parts for Seniors
Free Estimates on Equipment Replacement Services.
Loyalty Club Membership Plan
Bi-Annual Safety & Efficiency Inspections (Spring/Fall)

15% Off Parts Only

180 Day Labor Warranty on All Parts (Normally Only 90 Days)

Guaranteed Service Within 24 Hours of Calling

No After Hours Fee

Complete Full System Replacement Discounts*


Loyalty Equipment Replacement Program**
Work Performed on Loyalty Club Membership Plan:
Air Conditioning:
Inspect and clean air cooled condenser coils
Check compressor amperage and voltage
Check all freon pressures, wire connections and amp draws
Heating:
Carbon monoxide leak check
Inspect the heat exchanger for cracks in furnace
Inspect heating elements for electric air handlers
Verify burner operations
Inspect flue pipe for proper draft and obstructions
Included in both:
Check return air and duct work for air leaks
Verify all electrical connections
Take vital readings and test starting capabilities
Lubricate all moving parts where necessary
Inspect and calibrate thermostats
Inspect condensate pan and drain line for blockage
Change homeowner provided filters
For the low price of

$190

for the first system and

$175

for each additional system (Add

$45

for each Electronic Air Cleaner) per year, you can have all of these perks plus your system running at its most efficient state. Talk to your technician today for more details and to get you set up on the plan today! We are looking forward to servicing you!
*Discount based on tonnage of system, $100 off per ton up to five tons! Our Full System replacement discount cannot be combined with any other offers.
**Our New Loyalty Equipment Replacement Program is our newest addition to our maintenance plan! For every consecutive year that you purchase our Loyalty Club Membership Plan, you will get a $100 credit up to $1000 for any complete full system replacement purchase! Loyalty Equipment Replacement program cannot be combined with any other offer.
Contact Us for HVAC Assistance
Our heating inspections are $69.95 for the first and $45.00 for each additional system they may have. Call today to schedule this energy savings inspection or any other job like
ice machine service
to ensure that you have a cool and efficient summer. Don't be caught in the heat, we hope to hear from you soon.